HIDDEN NAZI SYMBOLS. Old Navy, manufacturer of a line of sweaters in 2010 ran afoul of the Holocaustianity laws when they manufactured a gray sweater that used brown leather buttons which the Jews claimed looked too much like Hitler's swastika. The scandal emerged when a shopper named Jeff noticed: I was shopping with my wife last night at Old Navy and I was standing next to the men's sweaters and I saw this button on their sweaters. They had all different colors and but they all had the same type button. I was pretty shocked that they had not caught this before. I thought it was pretty interesting." Jewish interest groups did not find the button interesting. They demanded and got Old Navy to remove the buttons and take the sweaters off the market.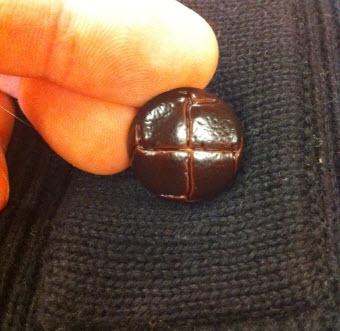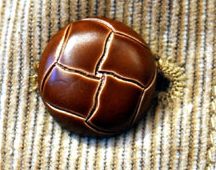 Espirit, a British retailer was forced to cancel 200,000 catalogs published in Germany because the catalogs contained photographs of swastika buttons. Crown Prosecution Service in Duesseldorf announced that they would start preliminary proceedings against the Brittish company for advertising the "bad buttons".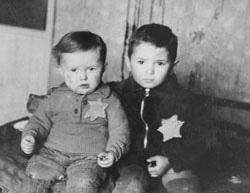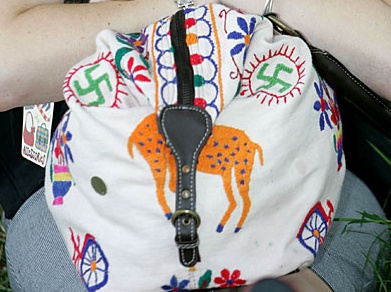 August 27, 2014, Zara, a subsidiary of Inditex, a Spanish retailer with 2,000 stores was forced to withdraw a line of children's shirts amidst cries by the Zionists that the pajapas offended jewish sensibilities. The pajams have long sleeves with horizontal dark stripes and a six-ponted yellow star on the left side of the chest similar to clothes worn by Jewish children in compliance with Hitler's Anti-Jewish laws. Zara claimed that the yellow star was supposed to resemble an old west sheriff, pointing out that the word "Sheriff" appears on the star. The pajamas are the second violation of world anti-Semitic policies, the first one being a handbag which sported four green swastikas which sold for $78.00 in 2007, manufactured in India where swastikas are a common embellishment which symbolizes well being.
Spain has no official statement to make about the affair, but unofficial Spaniards say that they people should not allow ancient symbols to be co-opted by modern special interest groups and then used to oppress artisans worldwide. For example the white hoods of the Ku Klux Klan originally came from Spain whose clergy celebrate the passion of Christ during the hold week by donning hooded sheets in a grand parade.