INDY ANIMATORS! JOIN THE SUPPORT GROUP FOR AMATEURS AND AFFECTIONADOS!
ESCAPE THE HERD!
Animation festivals are crowded with no opportunity to show your work amidst the herded mass of animators looking for a way into the industry. It is possible for a select few to show their work in small forums but only after they have been approved by the big studios' censorship machine which means no revisionism, no racial humor and no conspiracy theories. The only way the artist can be heard is to refine his voice to where it is clear and understandable. This requires exposing his work to eyes other than his own. IndyAnimator gives you a safe, comfortable forum in which to test your ideas, not for acceptability, but for clarity.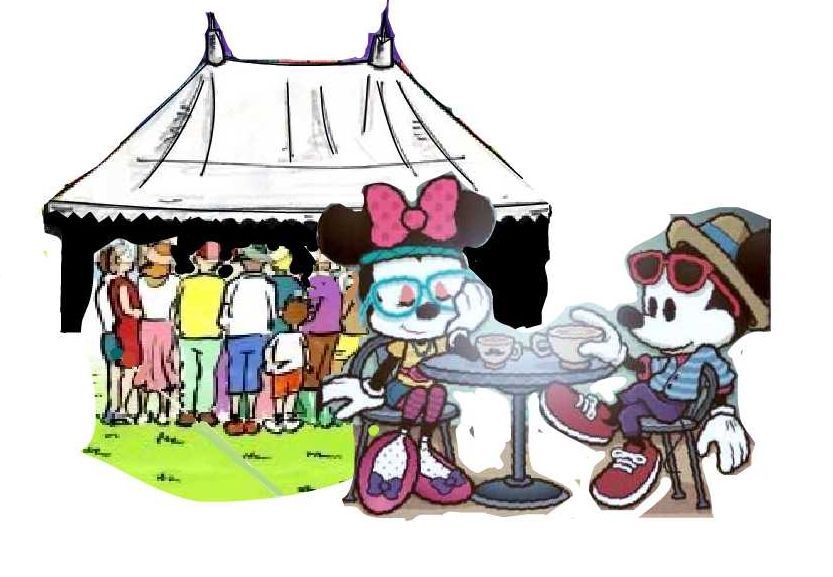 MONTHLY MEETINGS!
This Glendale, California group offers monthly meetings where INDYS can meet and share their work. Bring your work. Meetings are an hour and a half. Members sit around a table and take 3-5 minutes to share their work, thoughts and ideas. No criticism is allowed. After everyone has shared who wants to share we take second pitches and more. Bring your own laptop or at least a G-Drive which can be inserted into someone else's laptop.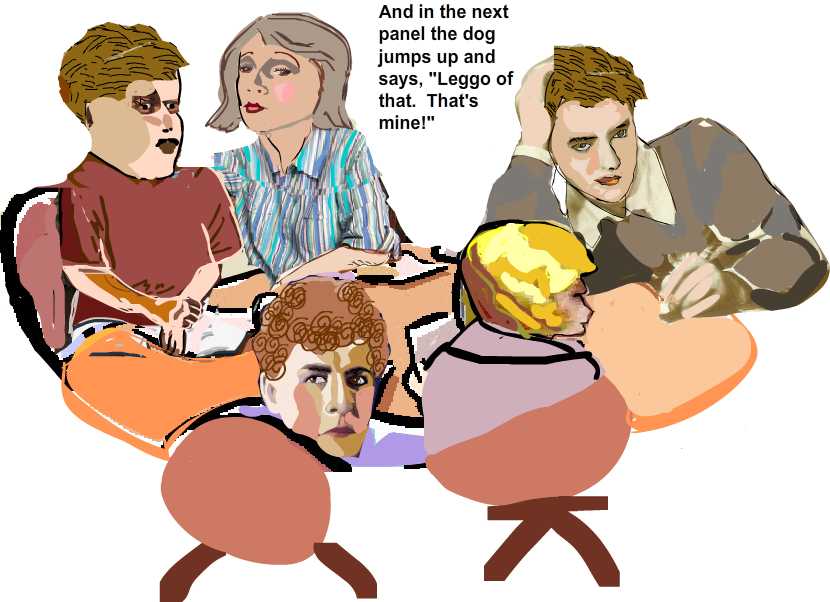 DRESS IS CASUAL. DRESS FOR COMFORT!
Come in sweats and pound away at your computer while members make their presentations or come dressed up if you want to get experience pitching your material to management at the studios.
MULTIPLE TECHNOLOGIES WILL BROADCAST THE MEETINGS!
Stay at home in your pajamas if you want to and tune in to our meeting through Talkshoe or PalTalk. You can call in with questions and comments on Skype, your cell phone or your landline. A video of the meeting will be posted on this site. You will not find IndyAnimator on Twitter or FaceBook as these technologies are used for government censorship. Meetings will be posted on this website, through email and at www.meetup.com/indyanimator.
DISPLAY WORK ON THIS WEBSITE!
Politically incorrect work is welcome here! INDY ANIMATOR is for people who want to be independent of the censorship of the large studios. Racial stereotypes are acceptable. Vulgarity and pornography is not. the purpose of INDY ANIMATORS is to allow expression of ideas that are not accepted in the mainstream. Ideas which promote special interest groups are acceptable, including derision and negative stereotyping of opponents.
NO SLAVE ROOM!
Members are not asked to work on "house projects." Members are free to open their laptops and to work on their own projects while their fellow members make their presentations.
FREEDOM OF EXPRESSION
The large studios are controlled by a political agenda that is too narrow for the independent spirit of the average animator. Discussions about 9/11, racial matters, the Holocaust are taboo. Hate speech laws are in direct conflict with free expression. With the exception of the United States and Spain, all of the Western nations have made questions about the Holocaust a crime punishable with years in jail. At the same time that serious discussion of genuine issues is suppressed, vulgarity in cartooning is encouraged, further suppressing the independent spirit.
~~~~~~~~~~~~~~~~~~~~~~~~~~~~~~~~~~~~~~~~~~~~~~~~~~~~~~~~~~~~~~~~~~~~~~~~~~~~~~~~~~~~~~~~~~~
Home | About | Contact | East_Anglia_Man | Employment | FAQ | IndyAnimator | News | Photo Gallery | Breck | Promotions | Site_Map