NOVEMBER AWARD FOR BEST NEW ANIMATOR - "KITTY LOVE" by Emily C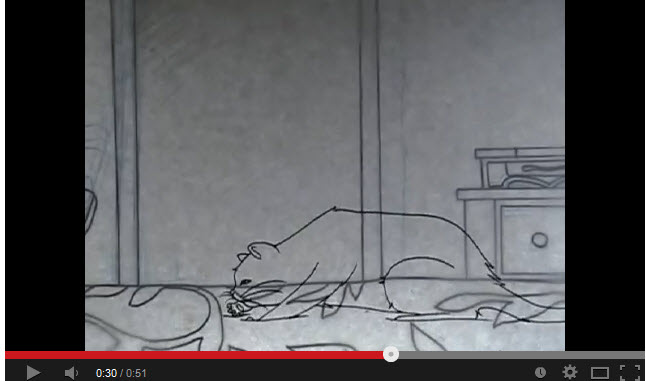 Only one video from this animator. It appears to be an assignment for an animation class. I am looking forward to more work from this artist.
JOURNAL - 2014
12/06/14 White Leaders of 1952
10/31/14 Pussy Power: Healthy, Happy VJJ's.
10/19/14 Manson Auditions for Corey Allen
10/12/14 Windy talks about Spahn Ranch
10/10/14 Patty Talks About Cielo Drive
09/28/14 Christopher Jones and Sharon Tate
08/28/14 Nazi Symbols Seen Everywhere!!!
05/18/14 Mystery of Christ Solved!
04/29/14, Donald Sterling, 81, set up by girl friend
04/14/14 Rounder, Spree Killer
02/12/14 Spunky the Spider Monkey